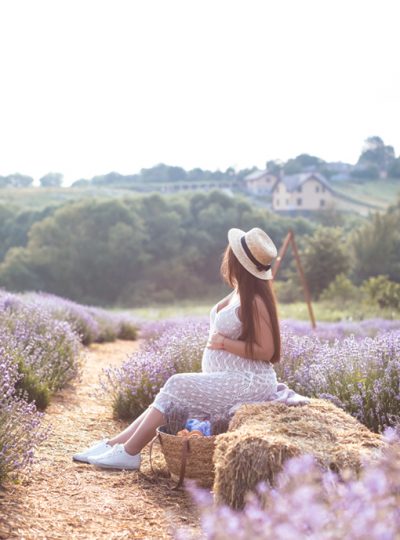 Pregnancy Acupuncture ensures a healthy, natural journey.
At The Cycle of Life we provide patients with a pregnancy acupuncture treatment plan to assist with pregnancy and an enjoyable journey.  From those first weeks to the arrival of your baby.
Along with all the excitement of pregnancy can come some unwanted symptoms. We are specially trained in the use of acupuncture for during pregnancy. Unlike Western drugs, acupuncture is safe and non-invasive.
You attend weekly pregnancy acupuncture treatments until week 12. Acupuncture may assist in managing nausea and vomiting, increase energy, may assist in alleviating symptoms of constipation, heartburn and bloating, improved sleep quality.
Pregnancy Acupuncture treatments are now every 4 weeks, providing you are having a pregnancy with no ongoing problems. Acupuncture may assist to maintain health and assist with common pregnancy symptoms like back pain, hip pain, headaches, stress, pelvic pain, sciatica, indigestion, insomnia, hypertension, itching.
Treatments at 34, 35, 36, 37, 38, 39, 40 weeks are recommended in the lead up to birth. Acupuncture may assist the baby move into optimal position, ripen the cervix, increase energy, manage oedema and reduce high blood pressure. Having a course of treatments to prepare for birth for labour, may assist in reducing the severity of pain and minimise  the need for drugs.
BOOK YOUR ACUPUNCTURE SESSION
Weekly treatments at one to two weeks postpartum may assist milk production, may assist to restore energy and may assist the healing process.
We also offer a session when you are close to full term for your birth partner to come in and learn some valuable acupressure points for labor.  These points may assist a variety of things that may occur.
e.g.. nausea, baby turns posterior, contractions slow, move baby down into the birth canal and of course for pain of contractions. This also gives the partner an engaging part of the process with a job that can make the whole experience better for all.  We also provide a manual with pictures so that it is easy to perform.
RESEARCH
1.McDonald J, Janz S (2017),  'The Acupuncture Evidence Project: A Comparative Literature Review (Revised edition)'. Brisbane: Australian Acupuncture and Chinese Medicine Association Ltd.
https://www.acupuncture.org.au/wp-content/uploads/2017/11/28-NOV-The-Acupuncture-Evidence-Project_Mcdonald-and-Janz_-REISSUED_28_Nov.pdf
2. Smith C, Crowther C, Beilby J. Acupuncture to treat nausea and vomiting in early pregnancy: A randomized controlled trial. Birth. 2002;29(1): 1-9.
3.Carlsson CP, Axemo P, Bodin A, Carstensen H, Ehrenroth B, Madegård-Lind I, Navander C. Manual acupuncture reduces hyperemesis gravidarum: A placebo-controlled, randomized, single-blind, crossover study. J Pain Symptom Manage. 2000;20(4): 273-79
4. Betts D, Lennox S, Acupuncture for rebirth treatment: an observational study of its use in midwifery practice. Med Acupuncture. 2006;17(3) 16-19.